"Strategy" or "Aspiration." Which is driving your brand?
Do you know the difference? Does it really matter? How would either affect your brand's success, for good or for ill? If we were your strategy agency, we'd show you how aspirations sound inspiring, but they can't deliver specific business results. At BS LLC, we dig results. And we know you do, too. In fact, our strategy clients rave about what our research and business consulting services have done for them. If your aspirations aren't elevating your bottom line, it won't hurt to chat with us. Let us show you our methods and share some successes. Then you can do a little raving on your own.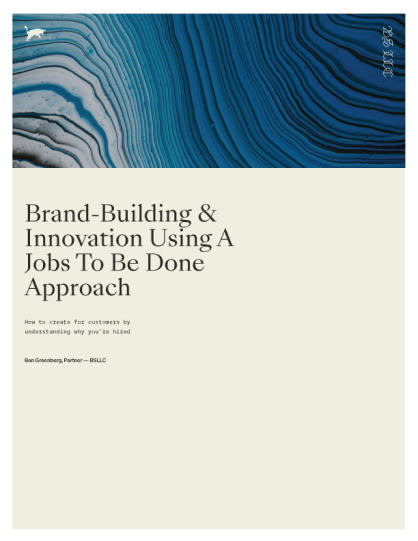 Free Consult:
Let Us Show You a New Way
Give us 30 minutes and we'll show you how our 4-Way Analysis combined with the famous Jobs To Be Done innovation method will transform your brand. No pressure, no heavy-handed sales pitch, just a view to a new way to plan your next level of brand success.
Our Work
Click image to see full case study.
Schedule a Free Consultation
Schedule a fifteen-minute meeting with partner Ben Greenberg to see how BS LLC can help you achieve your branding goals.