When was the last time you left a glowing review?
Our clients do it all the time. Like, literally all the time. Branding, strategy, and marketing clients across a range of industries have elevated BS LLC to the Number 1 B2B resource spot in Ohio for 2022.
If you need a new brand to compete, differentiate or meet the big changes or opportunities in your firm or industry, give us a call. We'll address your needs line by line, work to define success mutually, and approach your brand as consultants first, with a mind toward solid research, and actionable strategy. Then we'll bring the work to life with our award-winning design team. You'll quickly learn that we are as hungry for positive business results as you are.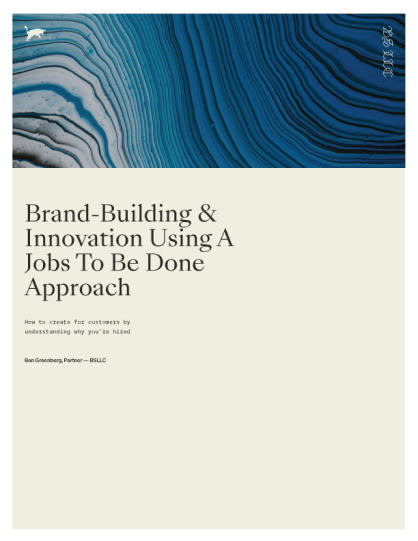 Learn how we get results for clients, free.
Our approach to branding is research-based, with an innovation mindset. This method is pure Harvard Business School. #Srsly. Get our white paper on the oft-misunderstood Jobs To Be Done regimen for driving innovative branding. Then contact us to put it to work for you.
Our Work
Click image to see full case study.
Schedule a Free Consultation
Schedule a fifteen-minute meeting with partner Ben Greenberg to see how BS LLC can help you achieve your branding goals.